Here's a quick run-though of how to boot your Google Nexus 7 into "Recovery Mode".
Recovery mode can be used to:
apply update from adb
wipe data / factory reset
wipe cache partition
The steps below can be a bit tricky/finicky to get right so I suggest you read through them a couple of times first before attempting them.
Also apologies for the quality of the screenshots (taken on my digital camera) but there is no method of capturing screenshots in the state Android is in below as it's before the OS has properly booted.
1. Power off your tablet.
2. Now press and hold Power + Volume Down until you see this screen:-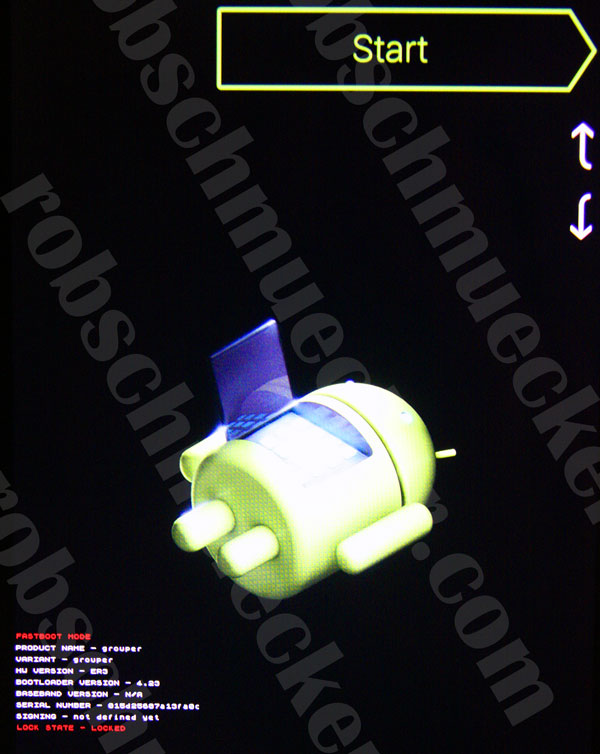 3. Use the Volume keys to select Recovery (press Volume Down twice), until your screen looks like below and then press Power to select.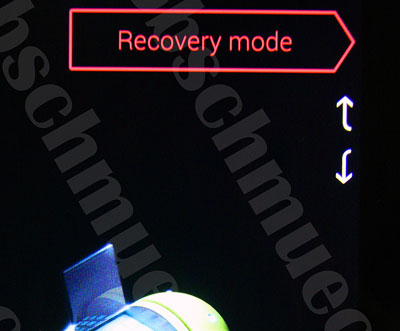 4. You should now see the Google logo for 5-10 seconds before you see an otherwise blank screen with our little Android buddy looking worse for wear and the text "No command."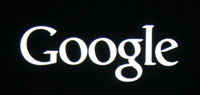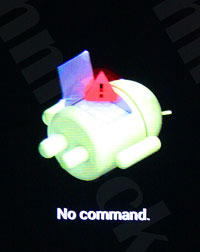 5. Now you will press Power + Volume Up for about 3 seconds before releasing Volume Up (keeping Power pressed).  That should land you at the Android system recovery screen below.  You can execute the various commands the same as you did when you selected "Recovery mode" in step 2.  The Volume Up and Volume Down buttons chaneg the selection and Power confirms the selection.