You open Skype and get a notification about something called BtvStack.exe with the message "BtvStack.exe wants to use Skype"

What the heck right?!
This turns out to be a Bluetooth Driver requesting access so that if you for example had a Bluetooth headset, you could use it with Skype.
Allow access is only necessary if you indeed do want to use Bluetooth headsets and the like with Skype.  So in the meantime you can safely Deny access.
In the future, to allow it again, you can go to Tools->Options->Advanced->Advanced Settings and select Manage other programs' access to Skype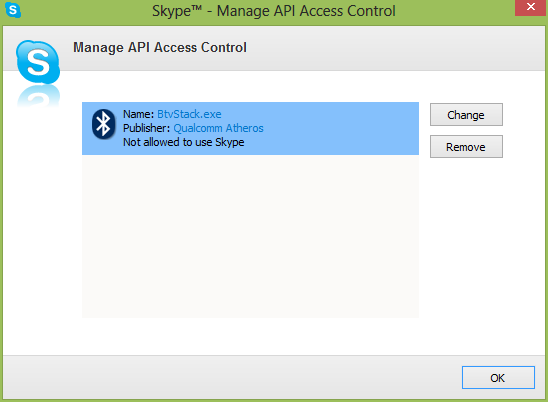 and click on Change next to the BtvStack.exe option and then click on Allow this program to use Skype